Hello everyone! 
I have been hearing about a cool idea called "Finish It February". The idea is that you go back to an abandoned project and finish it during this month. I love this idea!  It is perfect for me (and so many other knitters). We knitters call these "UFOs" (Unfinished Objects).  And, not to mention, this idea goes for any other abandoned projects from finishing that novel to finally painting the walls in that room you prepped.
However, I don't want to abandon my many other projects that I have been faithfully working on.  And one of my favorite things ever is starting new projects!  Can I pull off continuing these things while adding back an old project in the mix, I wondered?  After all, I abandoned that project for a reason.  Then something came to me: how about "Finish It Friday" instead? (I'm not the first one to think of this, I can see, by the exisiting hashtag on instagram!) 
Every Friday, I am going to get out an abandoned project and work on it for the day.  If I so choose, I can continue to work on the UFO and it may even change status to a WIP (Work in Progress).  By my own rules, I am allowed to work on the same UFO every Friday, if I so choose, unless it fully changes status. So, I'm gonna give this a try, and you can join me!
Today, for this Finish It Friday, I'm going to pull out my Dotted Rays by Stephen West. I remember I actually loved working on this! According to my Ravelry info (thank goodness for Ravelry!) I started this on 8/5/2016. I am about 70% finished. I added a "due by" date to my project info (this is a great new feature on ravelry) of 12/31/18. So this makes my Dotted Rays a part of my 2018 Ravelry Project Challenge (also a fun new feature).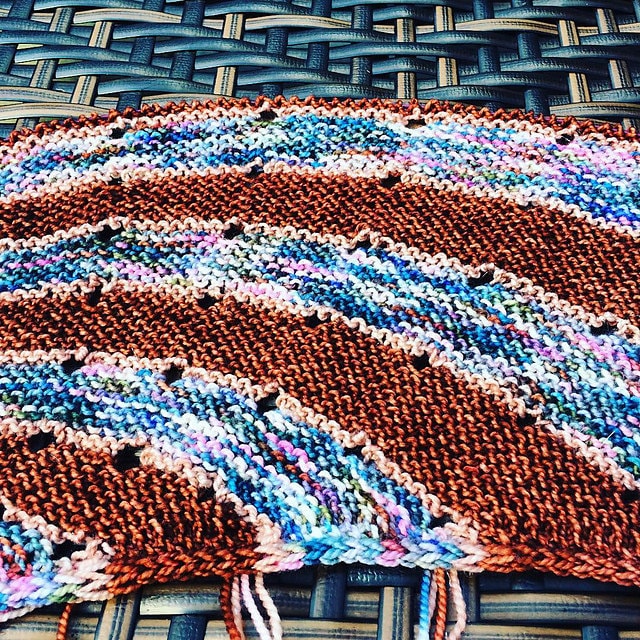 It's a weird feeling to take out an UFO. Memories flood back about when you were last working on it, and that can be nice.  Unfortunately, the memory of where you were in the pattern doesn't usually come back so easily, so there will be a little bit of a re-grouping at first. Make sure you have all the yarn you need still and the needles - I usually put my projects on holders, so you may need another set if the right size in in use.  Hopefully you marked what size you were using, if you changed from the pattern, I usually take a little square of card stock and punch a hole and jot the size down on that when I put the piece on a holder.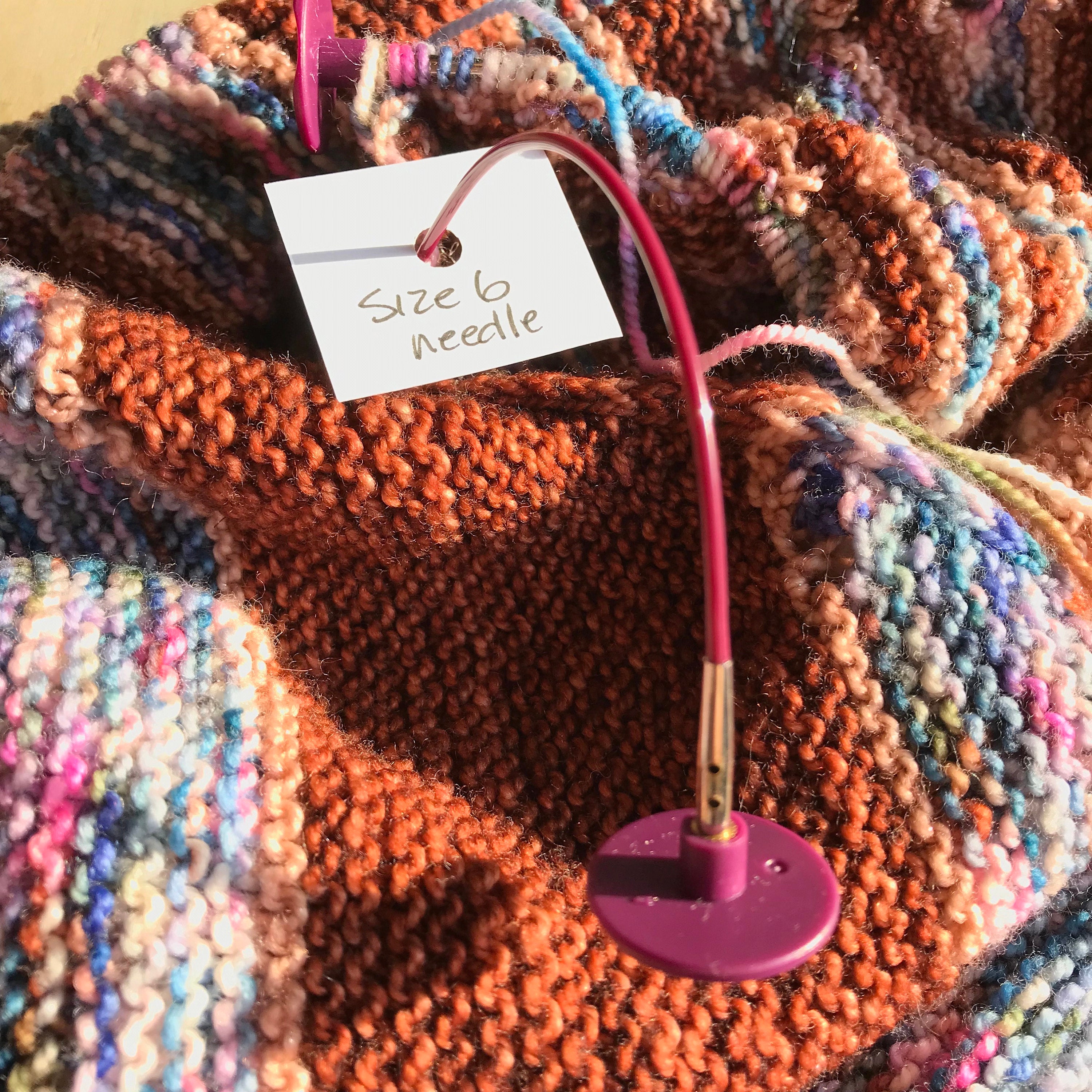 Now, just to find my place in the pattern!
Happy Finish It Friday,
Aimee