Hi all!
On the weekend of Jan. 13-14th, I got a chance to go to my first Vogue Knitting Live in NYC.  It was so much fun! So inspirational.  I was really out of the loop - can't believe I had never been before when NYC is so close to me.  I signed up too late to take part in any of the classes that interested me, but I did get to attend a lecture and meet one of my knitting heroes - Stephen West of Westknits.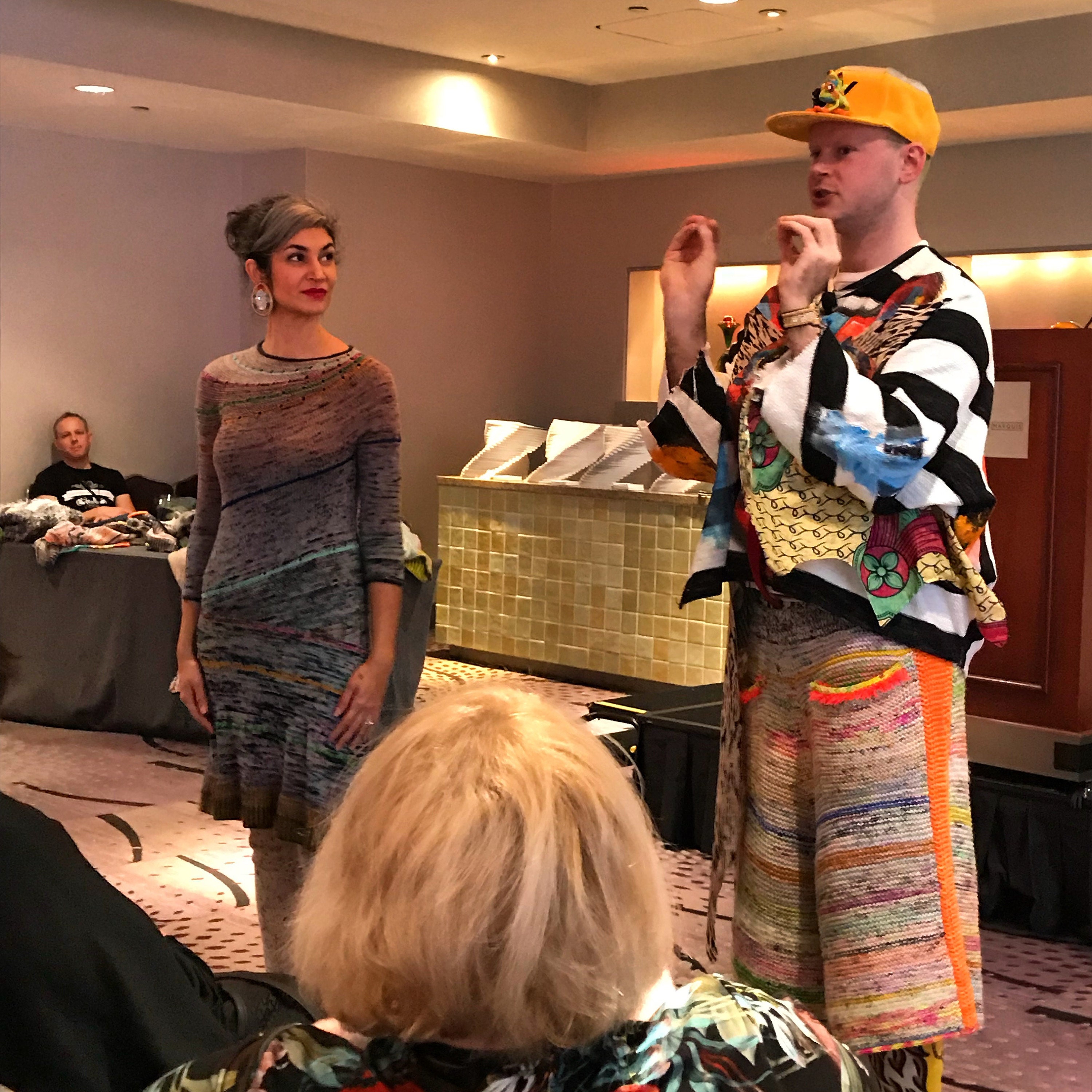 Stephen with Lavanya Patricella (another fabulous designer)
Stephen was exactly as I imagined - colorful, charming, fun and friendly - just like his designs.  His lecture, called "Follow you Fascinations" was inspiring and interesting.  One tidbit that really stuck with me was his approach to designing his patterns.  He prefaced it with, "this is by no means the best or most efficient way to design" and went on to describe how he usually just begins to knit and doesn't really write anything down when he first creates the piece.  He just follows what he feels like doing and after the knitting is done, the pattern is re-created from the finished piece and knit again to make sure everything works.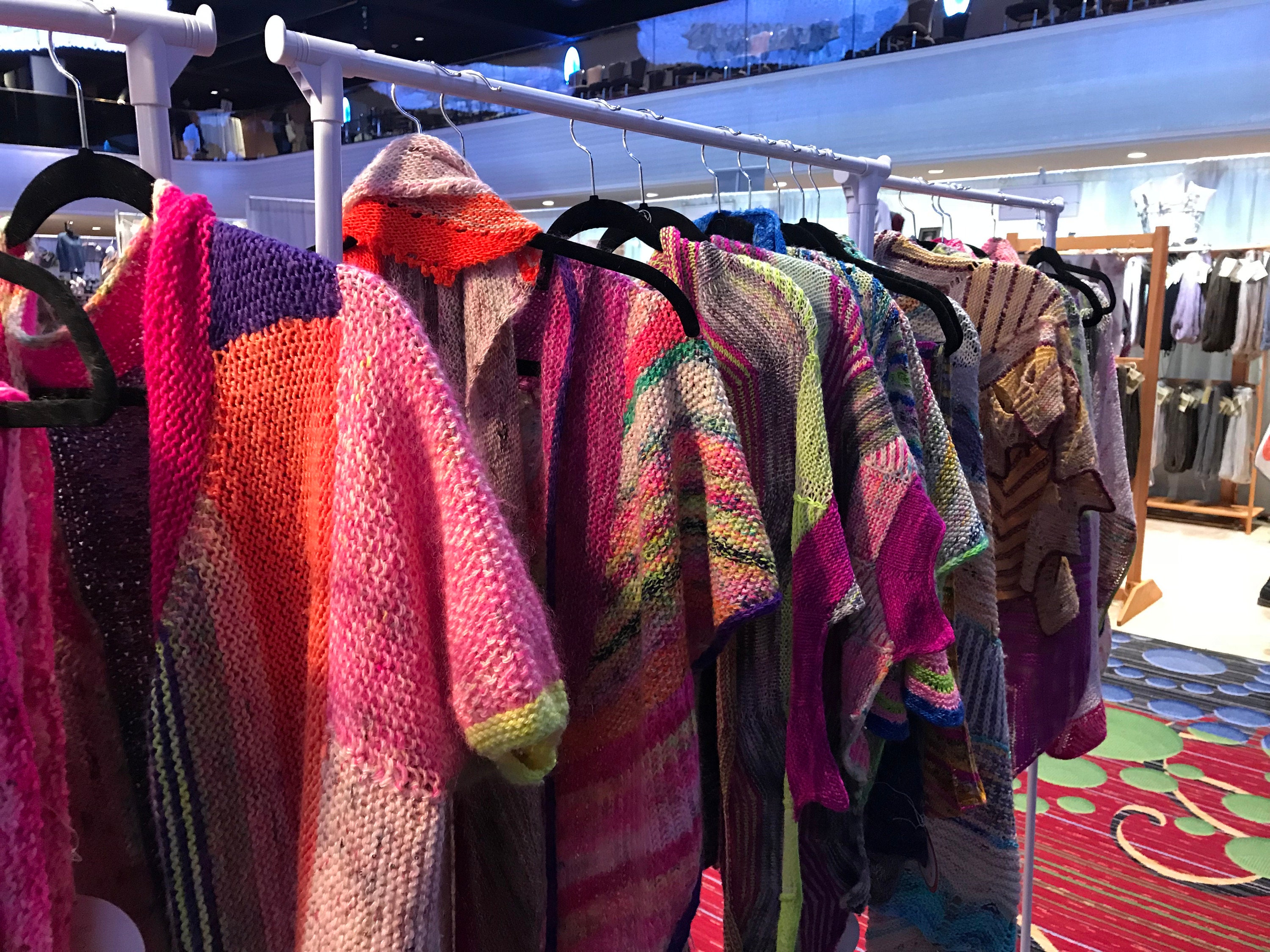 This little glimpse into his process was so interesting to me.  I have struggled with creating patterns and usually lose interest because of my belief that I should follow the process of stopping and jotting notes every time I do something in the pattern.  For me this is not fun.  His words really inspired me to try his method, even though it will obviously take longer - but hey, a finished pattern is better than one abandoned in the middle!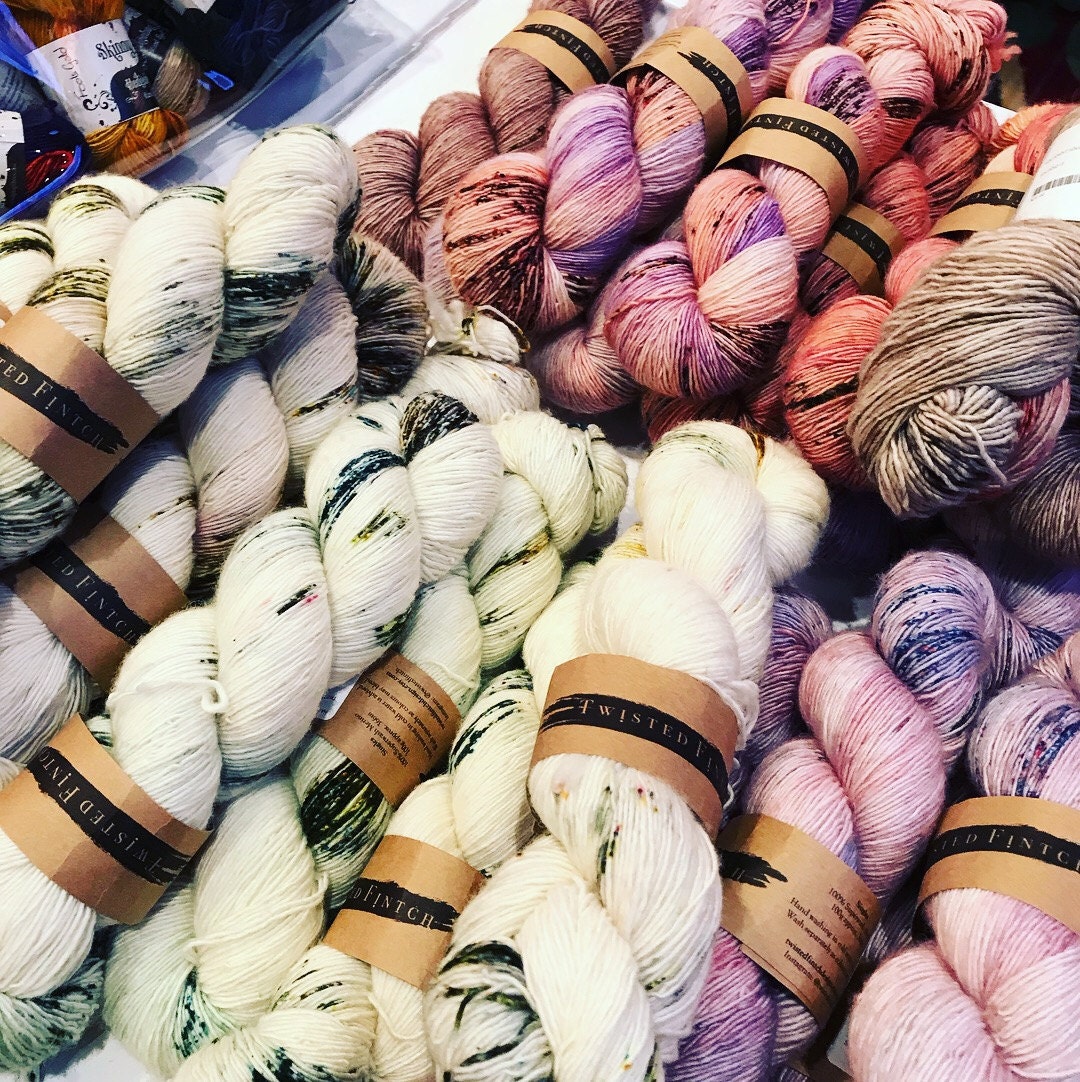 The other totally inspirational part of VKLive was the yarn!  So much fun to see so much gorgeous yarn in one place.  I can't wait until I get to go to another VK Live - (next time I will be on the mailing list and get a chance to sign up for classes early)!  And who knows - maybe next year I will even get a booth for Pancake and Lulu Yarn!
Be sure to go to a VK Live the next chance you get!
xo,
Aimee