Today I am introducing a new category of yarns in my shop: Gradient Fade Yarn Sets.  The first of these sets is the TWILIGHT Set, which includes 2 new blues.  The new colors, also available individually in both full and mini size, are BLUE EYES and BLUE VELVET.  These colors create a perfect gradation from light to dark along with TWILIGHT, one of my favorite dusty blue shades.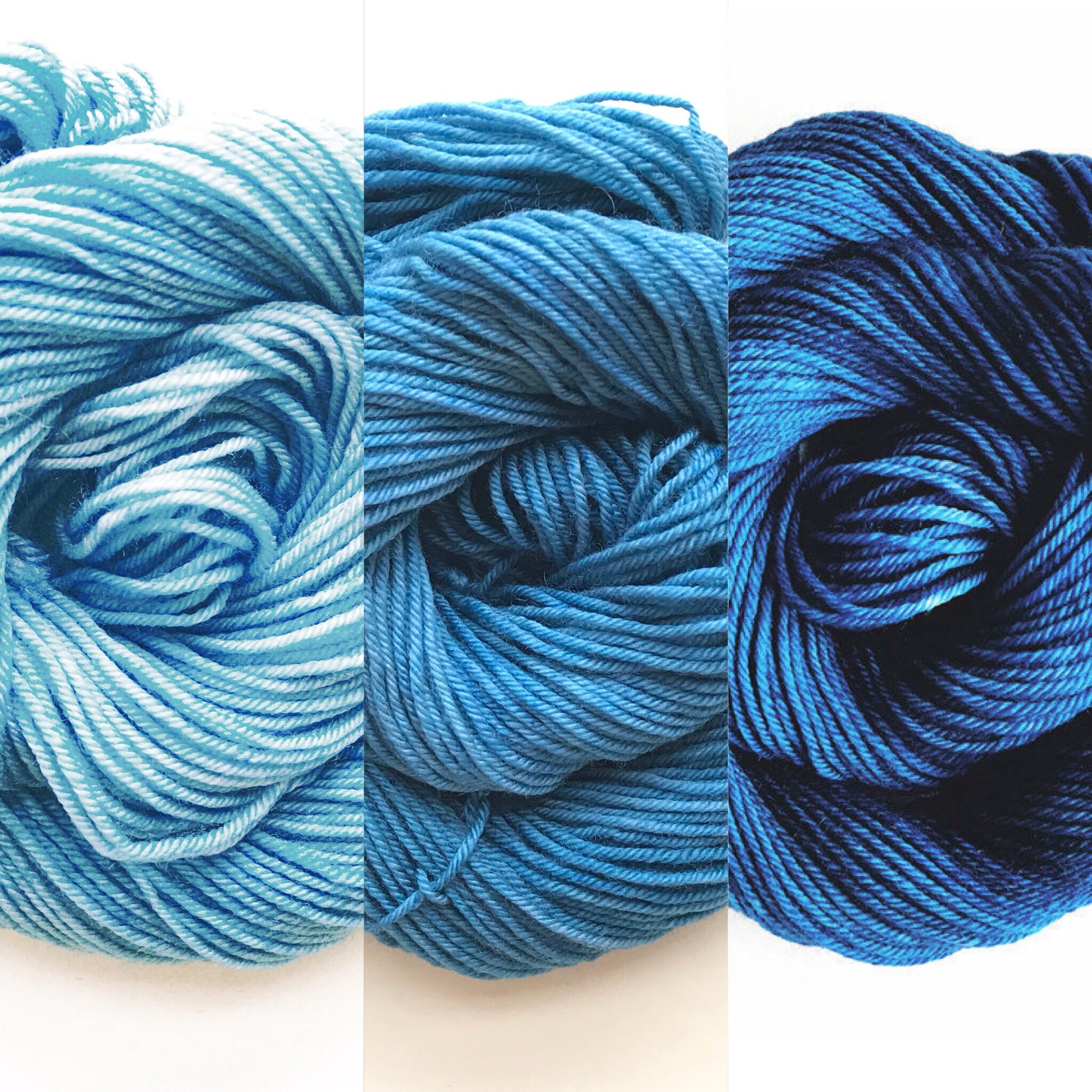 The new sets are available in Full Size and Mini, with your choice of base, as usual.
The new category of sets will allow an easy way to find a perfect ombre gradient fade - all yarns are available individually as well.  Hopefully this will make it easy to create custom yarn kits for any pattern you can imagine.  Choosing multiple color sets and fading from the lightest or the darkest from color to color will also be super fun.  And I cant wait to see how customers combine these with my limited edition multi-color yarns!
Be on the look out for more sets coming soon!
xo,
Aimee