For today's special, I thought I would offer up my Spin Kit at a whopping 30% off! Now you have no excuse - You should learn to spin! And this makes a wonderful gift for crafty friends and family.
I taught myself almost 20 years ago with a similar kit but with boring and rough undyed wool. Once I discovered hand dyed, colorful merino wool roving, my spinning took off and I fell in love. It is so much fun to watch the yarn form when the colors blend and get richer as you go. 
Spindle spinning was just the beginning for me as I knew I would need a Spinning Wheel, which are not cheap! But this kind of kit was a great way to start, and so inexpensive. Actually, it was with handspun yarn that I began my career on Etsy way back when.
Today's progress on the ADVENTurous Wrap is exciting too!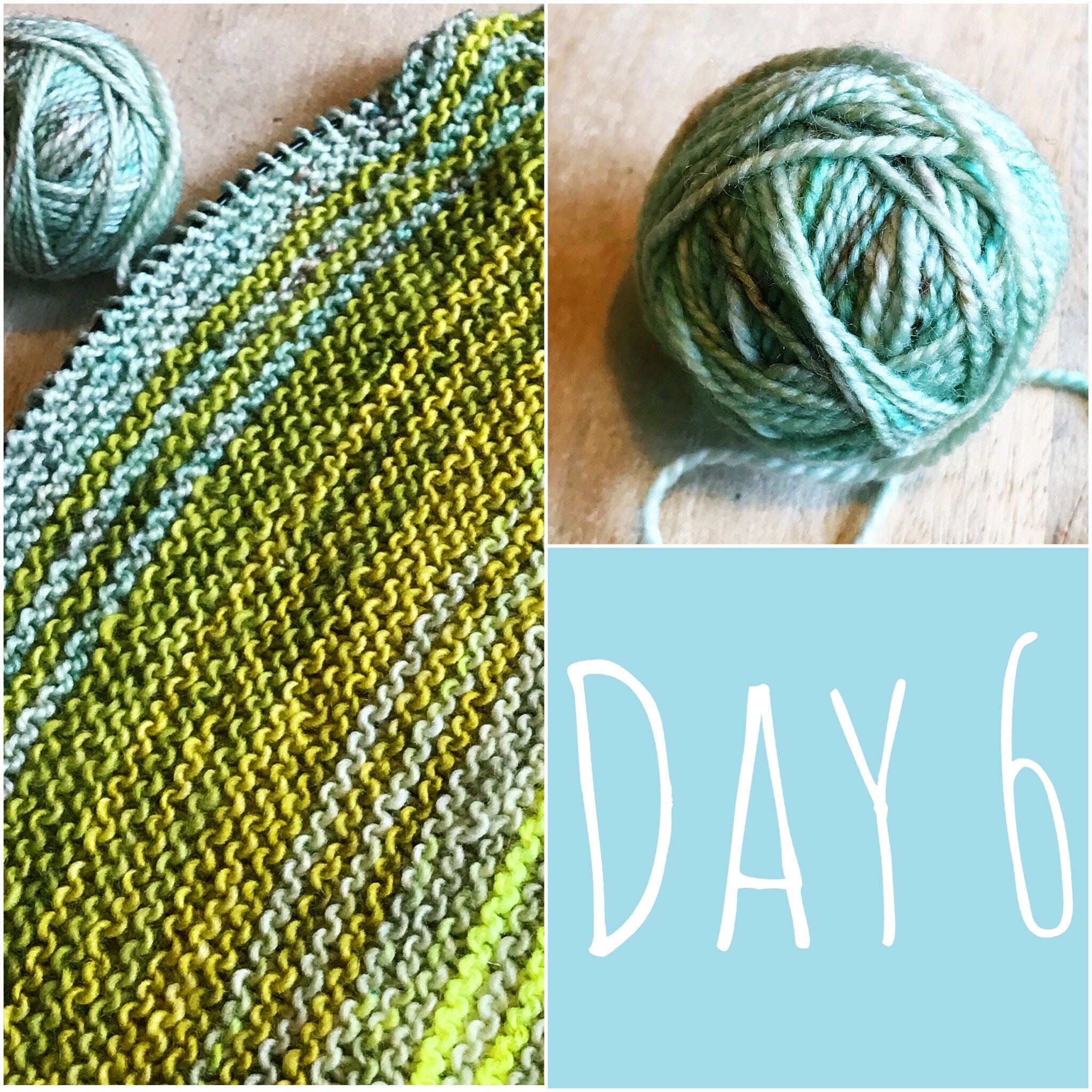 I'm excited to be moving towards bluer greens and this little mini skein I made way back last year was the perfect choice. It is called Mint Julep and I will have to recreate it for the shop.  Actually, I just dyed and havent yet listed a very similar new semi-solid that you will see later this week - called Sea Grey. (Do you spell "grey" grey or gray.  I can never decide which!)
xo,
Aimee