Hello and Yay, it is day 3 for the PLYarn Advent Calendar!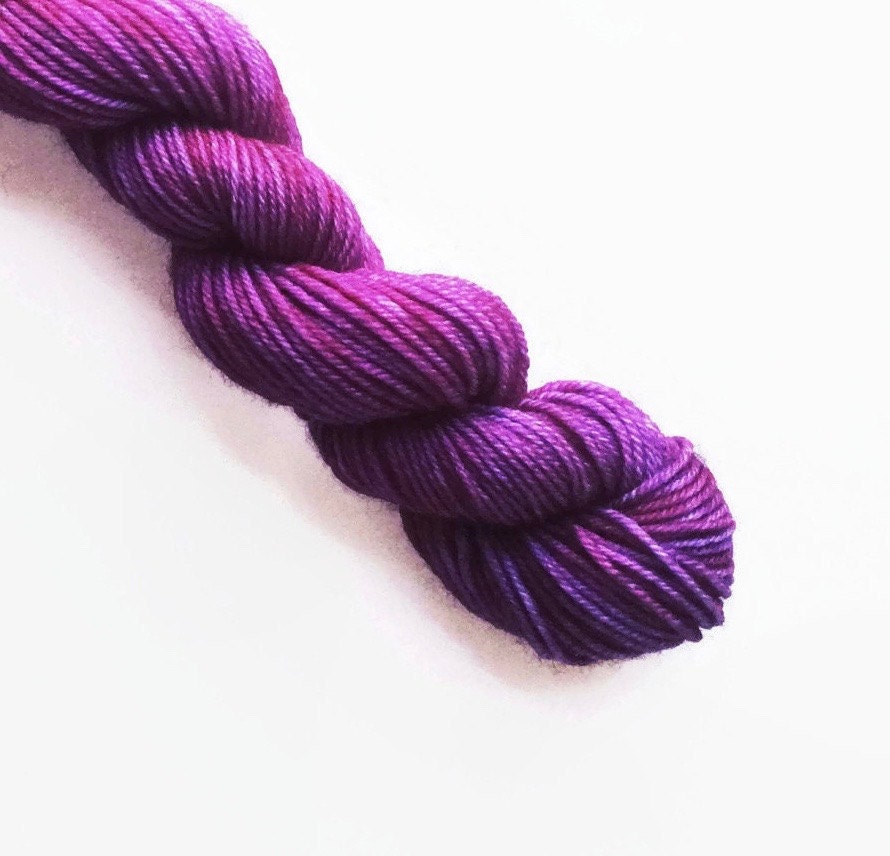 Today the Special is Boysenberry - a gorgeous complex shade of purplish, reddish, pinkish lovliness.  This color tends to have a pigmented look, almost like a speckled semi-solid. One of my favorites!
Today only, it is 25% off full size skeins and you choose your favorite base!  Here is the link to the listing.
Also, here is my progress for day 3 on the ADVENTurous KAL. I am loving this pattern and the community of knit-a-longers!  Today's yarn is "Dragon Belly" in Pancake and Lulu High Twist Single Sock. I dont typically dye this base anymore - this is a leftover from another project.  I stopped offering it since It is so similar to the very popular Single Fingering, which I do offer in any color (including Boysenberry!). The color is a gorgeous celery shade. This was a limited edition, all gone now!
xo, Aimee